MOU Signing Between VDO-BAFL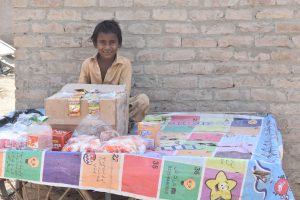 VDO with the collaboration of local and international organizations supporting the most needy and poor family for their economic empowerment.
VDO with the collaboration of local and international organizations supports in building capacities of rural communities.
Focus
Our
Strategies
Striving to serve humanity since 1993
Every woman, man, and child leads a healthy, fulfilling life of self-reliance and dignity.
Become Our Volunteer
Please, Call Us To join in Our Volunteers Team.
VDO History
Village
Development Organization
Village Development Organization (VDO) is a non-profit and nongovernmental organization working for the empowerment of neglected communities in the tribal zone of Sindh. It was formed by Human rights activists, Social workers, development professionals, and economists of Sindh. VDO was formed on 25th December 1993 and VDO was registered in Society Act XXI -1860 in Sindh. It is right based organization and contributes to the socio-economic empowerment of socially excluded communities through initiating innovative and result-oriented projects for the betterment of communities. In the previous few years, VDO reached more than 3 Million people through initiating different development projects i.e. Emergency Response, DRR, Health and Hygiene, Women's Political Participation (WPP), Democracy, Livelihood/Economic Development, Sustainable Agriculture, WASH, Human Rights, Women's Rights, Child Rights, education, democracy, and peace and harmony related projects in Sindh.